Monkeypox cases have nearly doubled in New Jersey in the last week from 45 to 89, according to the latest state Department of Health report. READ MORE
Monkeypox spreads through close intimate contact and/or high concentration of respiratory droplets. Skin to skin contact, as well as skin to clothing surfaces that have it on it, is a way for transmission.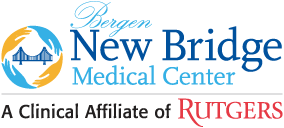 BERGEN

New Bridge Medical Center
… is providing vaccinations tomorrow from 7am to 10am by appointment.
Full Vaccination is 2 shots / 4 weeks apart.
Here is the link to schedule an appointment:
FIRST COME, FIRST SERVE BY APPOINTMENT
If you are at risk, the vaccination could save you a lot of problems.
Newsweek reports on long-lasting scarring.
WHAT I SHOULD KNOW ABOUT MONKEYPOX… CLICK HERE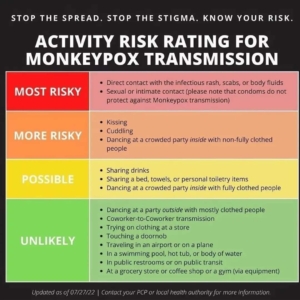 https://www.njbuddies.org/wp-content/uploads/2019/06/logo.jpg
0
0
Events Committee
https://www.njbuddies.org/wp-content/uploads/2019/06/logo.jpg
Events Committee
2022-08-01 14:26:48
2022-08-01 14:26:48
2nd Round of Monkeypox Vaccinations at New Bridge MC