Not just a house, a home.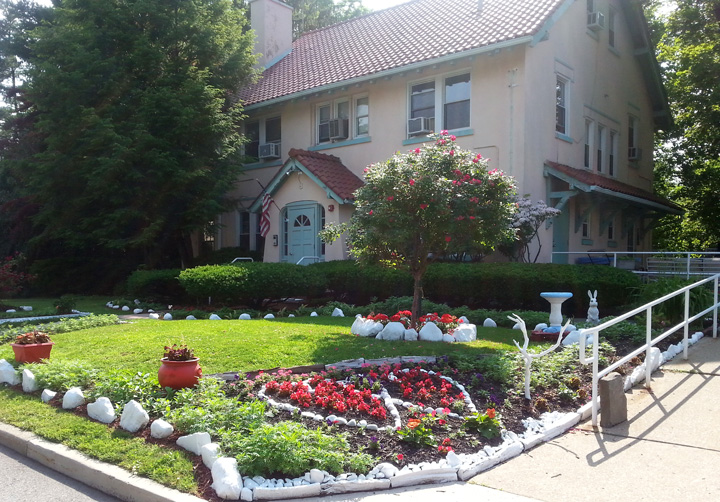 Located in Paramus, nestled among trees and a slightly overgrown flower garden in the summer is Robert A. Harrison House. Founded in 1992 by Buddies of New Jersey, Inc., with the generosity and support of Bergen County, Harrison House has served over the years as a safe and secure 'home' for over 95 people living with HIV/AIDS. Originally the house served as a place for many of our clients to live out their lives in dignity. As the face of the disease has changed so have the needs of its victims. It is now becoming more of a home of new beginnings for those hit hard by the virus. Harrison House is a safe place that tries to foster an environment of hope, ambition, and responsibility. This optimistic focus helps restore dignity to the lives of our residents ensuring a chance to rebuild and live.
Six people share the home with a resident house manager. The house has, from its inception, almost always been at full capacity; and often with a waiting list.
Local church groups, organized by the Catholic AIDS Network of the Archdiocese of Newark (CANAN), deliver dinner daily. CANAN also makes Christmas extra special for those living at the home with a host of gifts
Buddies of NJ, Inc. strives to keep the house safe, secure, and accessible to all who live there. This includes a handicap chair lift for easy access to the second floor. The residents rooms are painted and carpeted. All bathrooms and the kitchen have been renovated. These renovations have been made possible through a grant from New Jersey Department of Health, Division of AIDS Prevention and Control.
The regular housing needs of the residents are subsidized through the County of Bergen and a HOPWA (Housing Opportunities for People with AIDS) grant. Applications for residency to the house can be obtained through info@njbuddies.org