Mark Anderson, M.A. — Executive Director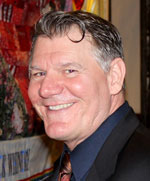 Mark brings new direction for the future of NJB and the role we play in HIV/ prevention and treatment. His work has helped: expand substance abuse counseling and services; begin HIV testing and counseling; and secure onsite mental health services.
Mark is a graduate of Paul Smith's College and the University of Connecticut. He came to Buddies of NJ Inc. in 2007 with experience in marketing and human resources. He also was sole proprietor for medical massage in NYC and Northern NJ. He specialized helping patients cope with cancer, HIV/AIDS, lymph drainage, and pain management.
His passion for people came in his volunteer efforts at NJB including: food bank services, fundraising, educational outreach, and more. Mark was hired in 2008 as the Office Manager handling work beyond office management to include grant administration, supportive services for clients, staff development, as well as community outreach and education. Mark is a functioning member of the NJHPG, Bergen/Passaic – Paterson Planning Counsel for HIV/AIDS, CDC Committee, and Board Member of the NJ AIDS Walk Inc. The work he does for the community is immeasurable.
Emil Vitale, LCADC, CCS – Clinical Director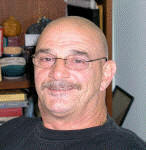 Emil has been counseling for 17 years. His educational background includes Jersey City State College and Rutgers School of Alcohol and Drug Studies. He trained at the Bergen Pines Evergreen Program, working in both Out-Patient and In-Patient modalities.
Emil's career has included working with DYFS and NJ Parole clients, and he has been the Clinical Director at Redirections, LLC since 2007.
Emil is a lifelong resident of Bergen County, and a proud Grandfather of three.
Debbie Mosley – Housing Case Manager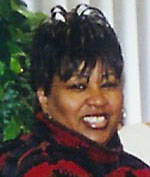 Debbie joins us with over 12 years of experience working as a Housing Case Manager. She has worked with the HOPWA program since its inception in 1993. After a full assessment of need is completed, Debbie's mission is to help assess all available services to ensure our clients can obtain and retain secure affordable housing.
Barbara Cantrella, LPN MCM- Medical Case Manager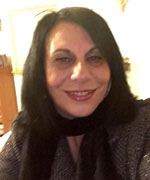 Barbara lends professional nursing experience to help clients manage their medical needs.
This Ryan White Certified Medical Case Manager & Hepatitis C Educator has been associated with Buddies of NJ, Inc. since 2000 and has extensive volunteer service hours in the communities in which she serves. She also has been involved in local coat drives, volunteering at veterans' homes, and the wounded warrior project. She continues updating in new courses related to HIV & Hep C; recently, she has added a certification in I PreP.
Barbara works to place clients needs first and foremost above all of her other efforts.
Ana Munoz – Case Management Supervisor/Case Manager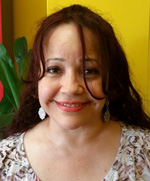 Ana joined Buddies in December of 2008, and is a graduate of Bloomfield College in New Jersey where she obtained a Bachelor of Arts – Sociology. She has 8 years of experience working and providing an array of services to the HIV/AIDS community.
Ana's mission is to provide on-going case management services and case coordination that encourages engagement and retention in medical care. Case Management includes development of an individualized consumer-centered service plan linking clients to the community to obtain needed services.
Marie Hill – Non Medical Case Manager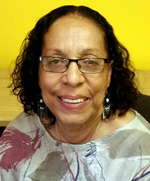 Marie joined Buddies of New Jersey, Inc. in October 2004 as a Case Manager. She has a Bachelors of Science Sociology from Adelphi University. Over the past 10 years she has worked as an HIV/AIDS case manager, advocate, and outreach worker/educator in Bergen County, New Jersey.
As a Case Manager, Marie works with the clients to provide client-centered services that link diagnosed and multiply diagnosed persons living with HIV/AIDS with primary medical care, education, housing, pharmaceutical assistance, and a array a different services.
Kathy Lebron – Non Medical Case Manager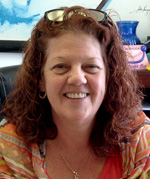 Kathy joined Buddies in 2014 as an HIV Counselor and Driver for our Mobile HIV Testing Program.Kathy was soon hired as a Case Manager as well to supplement the overwhelming need for Client Services at NJ Buddies.
Kathy has been working with PLWHA and those affected by HIV since 2010 in Bergen and Passaic Counties.
In addition, Kathy has over 30 years experience in Child and Family Services and holds an Associate's Degree in Early Childhood Education and a Bachelors Degree in Family and Child Services from Montclair State University.
Bruce Moore, CADC, CSW – Substance Abuse Counselor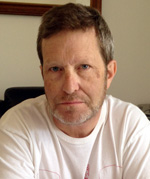 Bruce has worked in and around NJ as a CADC substance abuse counselor and certified social worker for the last twenty-five years. He has had extensive clinical experience dealing with diverse treatment populations such as adolescents, MICA, and the chemically addicted homeless.
He was first employed by the Bergen County Department of Health in their long-term, inpatient adolescent drug treatment facility (Network) in Rockleigh NJ. He also later worked at the Phoenix Academy program which had replaced that program in the same location. some time later, he then went to work as a Drug Counselor/ Case Manager, for the Bergen County Community Action Program/ Ladder Project for fifteen years. More recently he was employed in the private substance abuse treatment sector by the High focus Center, Intensive Outpatient Program and New Pathways IOP which were both located in Paramus, NJ.
Isander "Alex" Robles – Transportation Coordinator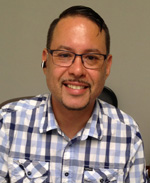 Joining the staff at Buddies, Alex is enjoying a job where he is helping others and taking the opportunity to learn and understand the needs of our clients. Alex is bilingual, has a great personality and is committed to getting everyone safely and comfortably to their designated appointments.
Marc Dorsey – Medicaid Biller, HIV Counseling and Testing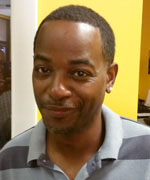 With care and understanding Marc diligently ensures that clients needs are met.
Ashley Catala – HIV Counseling & Testing Coordinator, Social Media Manager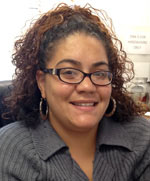 Ashley came to Buddies in November 2014 as a Part-Time HIV Counselor/Tester then moved up to Full-time HIV Testing Program Coordinator in August 2015.Ashley has been working in HIV Prevention since 2009 in which she began working at Well of Hope CDC, Inc. Also while working there she worked in the Syringe Access Program as A Harm Reduction Case Manager. Ashley is a Certified Microsoft Word Specialist.
Raymond J. Welsh – Harrison House/Fundraising & Events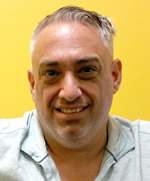 Ray has been part of Buddies since 1994 and part of our staff since October 2009. His 30+ years of service in the local, Catholic Church, HIV & GLBT Communities serves as a great asset in understanding the needs at the Harrison House, S.E.L.F. Support Group, and the Community at large. He strives to tear down stigma and build lasting relationships in our community with fundraising and events.
Ray is a founding and current board member of the New Jersey AIDS WALK, Inc.; Member of the NJHPGs Gay Men's Work Group; Consumer Member of Clinical Quality Management Team in the Bergen/Passaic TGA and Commissioned Alternate on the Bergen/Passaic – Paterson HIV/AIDS Planning Counsel.
Ray has a BA-Sociology from William Paterson University.
Robert Sorbanelli – Board Appointed Liaison & Financial Consultant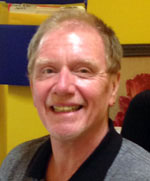 Board Appointed Liaison & Financial Consultant
Susan Vitale, LPN, CADC — Client Advocate, P/T MCM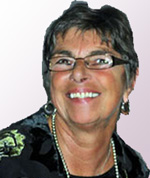 Susan has worked with people living with HIV/AIDS in all areas of HIV including medical case management and addiction services. She has encouraged client engagement and retention in medical care by case coordination, advocating for our clients, reducing stigma barriers, counseling treatment adherence, and other support and education.