Days

00

Hours

00

Minutes

00

Seconds

00
---
One Pill A Day to Prevent a Lifetime of HIV
Find out if PrEP is right for you!
Please call 201-489-2900 x-18  to schedule an appointment; you may also call or text Eric at 201-696-6009 or e-mail him at eric@njbuddies.org.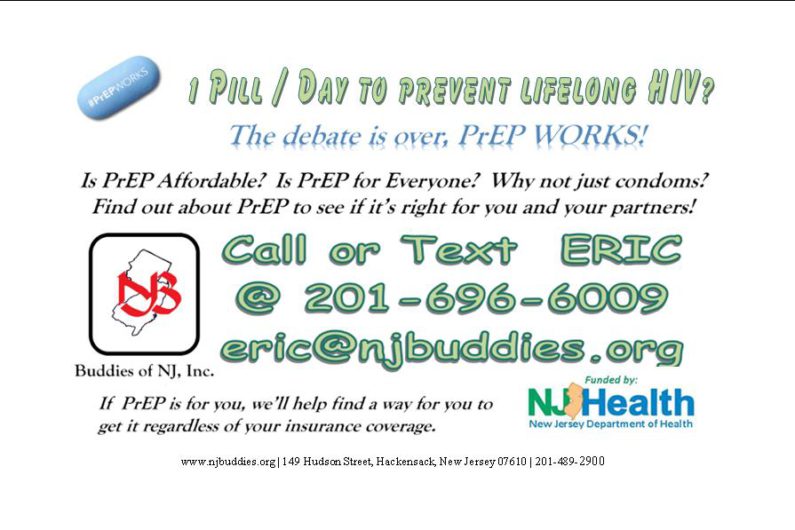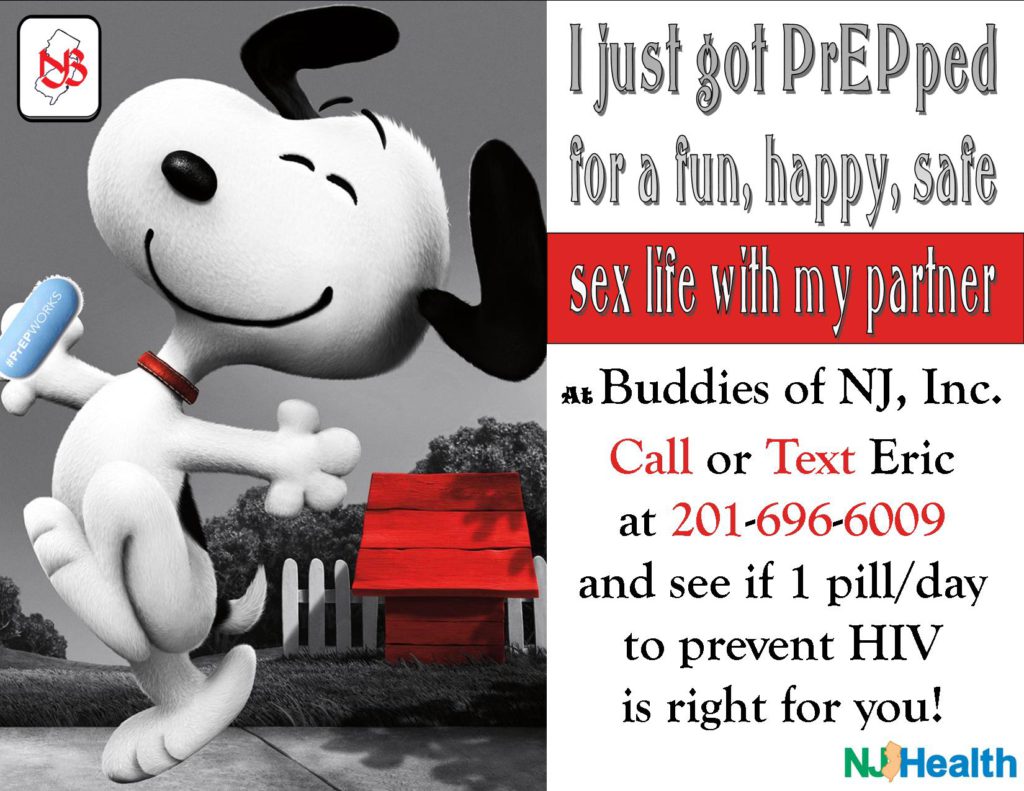 PrEP = SMART    does not = SL*T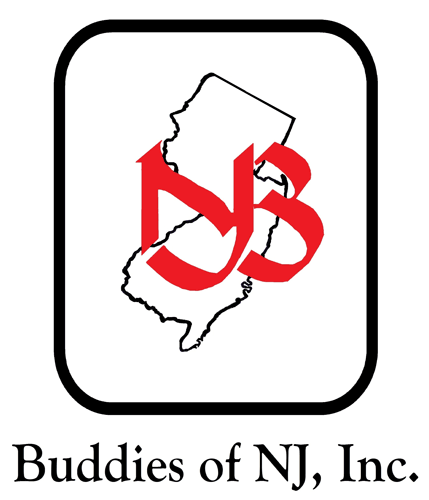 Buddies of NJ, Inc. funded by the NJ Department of Health
teams up with Walgreens  to bring FREE HIV TESTING and
confidential results in <20 minutes.

Walgreens – Elmwood Park at the corner OF BOULEVARD & ROUTE 4 (BROADWAY)
Walgreens

Store #6161 | 

100 BROADWAY | 

Elmwood Park

,

NJ

07407 | 

201–796–0204 | Directions
TUESDAY – WEDNESDAY – THURSDAY  
June 27, 28, & 29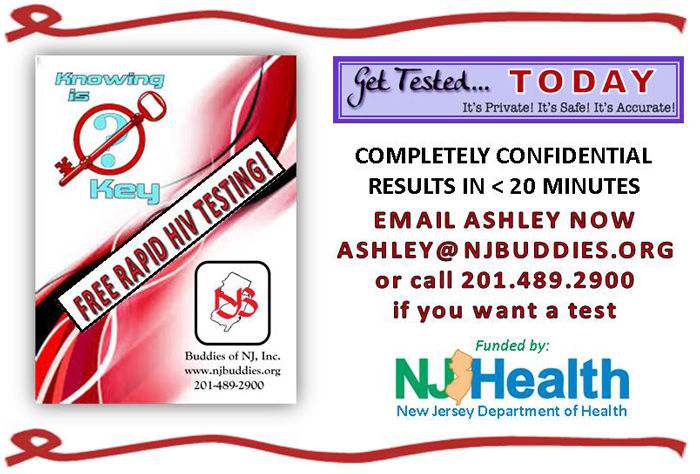 T-SHIRTS, PRIZES & MORE to Celebrate taking aciton to know our HIV Status & Stay Healthy
  BECAUSE WE ARE > AIDS             ASK Eric ABOUT PrEP 1-Pill/day to prevent HIV   
  GET TESTED                              Is PrEP a way for me to stay HIV(-) ???
                                                             text Eric at 201-696-6009 to find out  
---